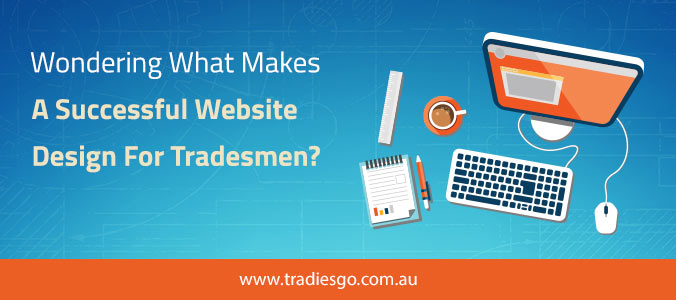 If you're a tradesman looking to develop an online presence, you're likely wondering where you should even begin. You may also be freaking out over the idea of building a website because terms like "HTML" and "SEO" sound like the names of an alien from another planet. You let us worry about that part. For now, we'll discuss what makes a successful website design for tradesmen.
Amazing Content
Visitors come to your website for information so you'll want your content to be informative and, if possible, a little entertaining. We're not saying you need to be a comedian, but a conversational tone not only draws people in, it inspires them to come back. Share a bit about what you do, offer some useful advice about your trade, and tell people why you're the person they should hire when they're in need of the services you provide.
Easy Navigation
Have you ever gone to a website that was so poorly designed, you couldn't figure out how to navigate your way through the pages? Successful websites feature a clean design with pages that are easily located and contact information that's plainly visible.
An Attractive Portfolio
Every tradesman's website should offer a portfolio of past work that will impress visitors and potential clients. If possible, a collection of positive customer reviews is a great addition to your portfolio, as well.
Mobile Functionality
Many people will view your website from their phones or tablets so it's important that your website is mobile-friendly.
If you're still thinking about the possibilities for your own website, why not sneak over to a competitor's site to find out what they're doing? (Don't worry; like a ninja hidden in the shadows, they'll never even know you were there.) Taking a look at the websites of other tradesmen might inspire some fresh ideas for your own site and it can also help you consider things that you could do differently, ensuring that your website will stand out above the rest. While you're at it, check out some of the sites that we've put together for other tradesmen.
When you're ready to move forward with your website design, contact us right away. We'll take care of the layout, the content, your portfolio gallery, mobile capability, and your website's maintenance so you don't have to!