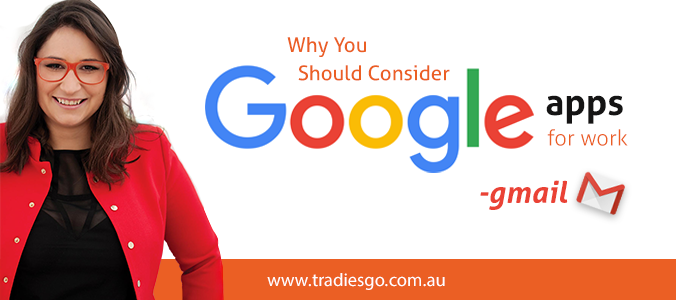 When you work in the trade industry you know how important it is for everyone on your team to be on the same page, especially if you are working on different projects in different locations. One tool we discovered that can help your business be successful is Google Apps for work – gmail. It includes a variety of tools you can use to manage, collaborate, store and communicate with your team for only $5 a month.
You can store documents on Google Drive and talk with your team members about different products with Google Hangouts, Gmail, Google Calendar and Google Plus. Their apps also make it easy to collaborate, create and edit files once you start using their Google Docs, Sheets, Forms, Slides and Sites platform. Although the best feature is that you can get a business email addresses under your company's personalised domain name (yourname@yourcompany.com).
Other benefits of using Google Apps for Work include:
The most advanced email security and control settings.
Brilliant Email Signatures
File Storage and sharing
30 GB of online "cloud" storage
Excel and Word document creation in the cloud
An awesome app so it's all in your pocket
To learn more information about Google Apps for Work or about how we can make your business even more successful, please contact us.