Think a company profile is just another box to tick on your website or social media pages?
Wrong! A company profile is actually your chance to shine, grab people's attention and highlight what makes your business special. So why do so many small businesses, and especially tradies get it wrong?
First of all, let's be clear what a company profile actually is and what it should be about.
What is a company profile?
They are also called a business, professional or industry profile – but at the end of the day a company profile is a snapshot of your offering. It needs to give people a general idea of your product and/or services, target market, unique strengths and why they should do business with you. It needs to be short – but not too short, and not boring. Too many business profiles sound the same – cut and paste bland – which means they don't stand out from the competition. And people will simply switch off.
Avoid the jargon, tell a story
All too many small businesses regurgitate a whole bunch of jargon just to tick that box – and totally miss the opportunity to showcase their products, services and capabilities. You need to keep it short – everyone is busy, so cover all the main points without any waffle. Your profile also need to be interesting. Engage people and tell a story – otherwise they are going to click the back button. If you are running a family business, tell your audience how your grandad started it all – or whatever your journey involves. People will respond to anything genuine and relatable.
Now let's cover what you need to include in a killer company profile.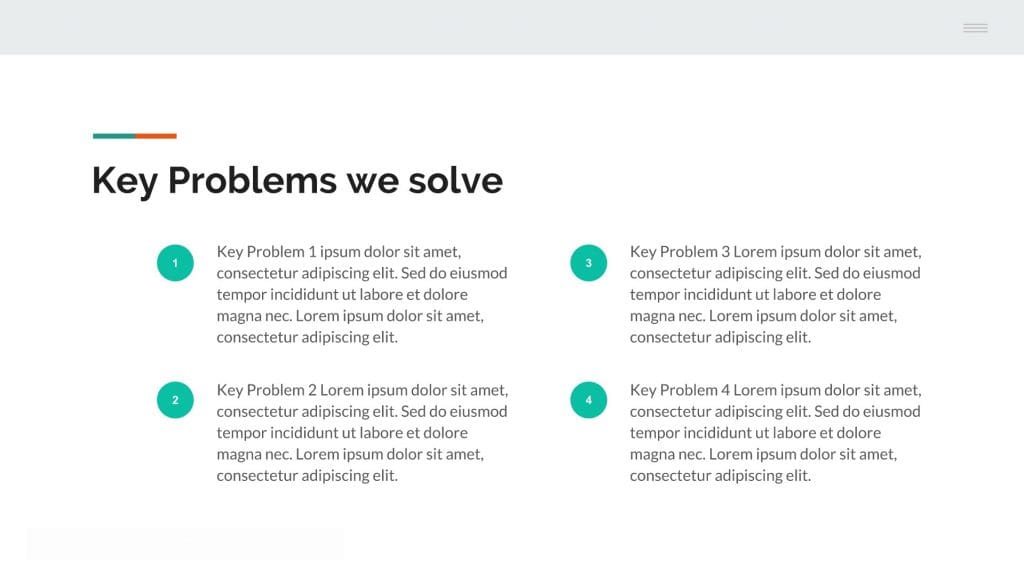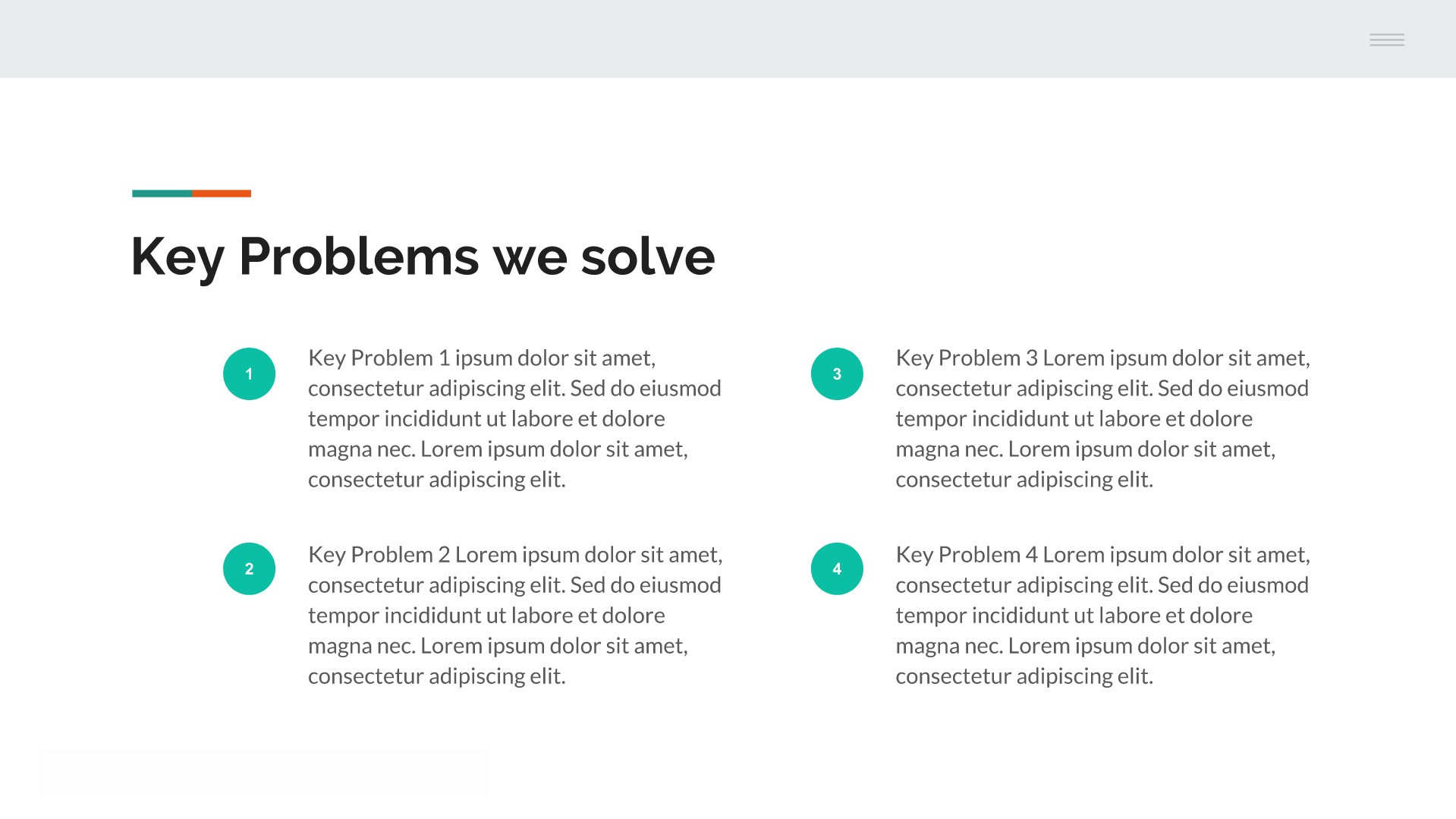 What your company profile needs to cover
The key is to highlight information that is most relevant to your audience. Besides the standard overview of your products, services and where you operate you need to highlight your strengths and capabilities. Focus on how you can help your reader. Remember, this is your opportunity to sell yourself. Without going over the top, let people know what you are good at, and why they need your product or service. Once done your company profile is also a great resource that can be reused and adapted for use in your brochures, flyers, social media sites and much more.
Don't be shy, smile!
You also need to make sure you include a photo of yourself. People are more likely to relate to you if they can put a face to the business. This is the first step in getting them to trust you. Get them to trust you and they are more likely to use your service. Our advice is to spend a bit and get a professional photographer to take some shots of you and your team in action. You can then use them across your site, and help make that all important first impression count.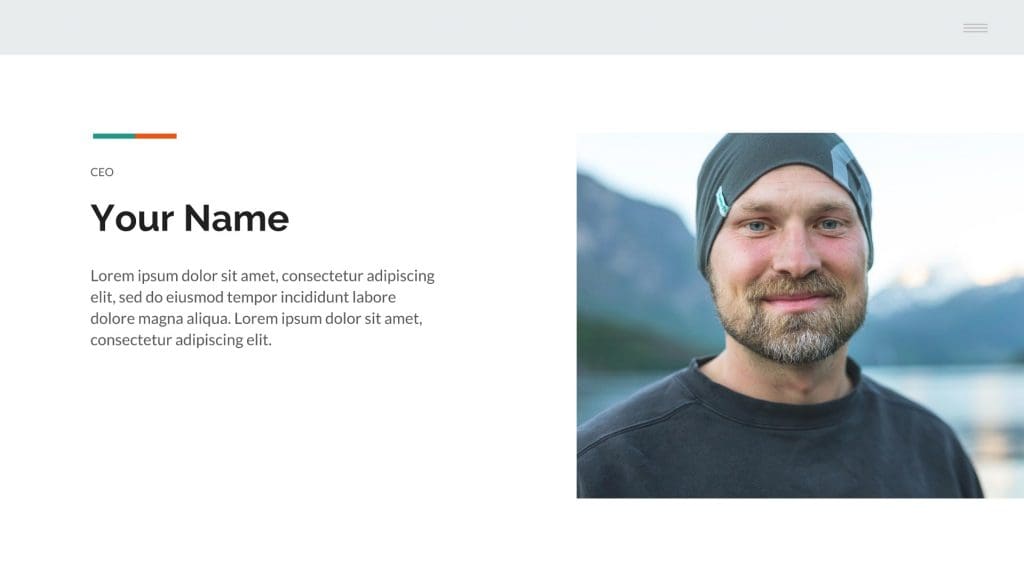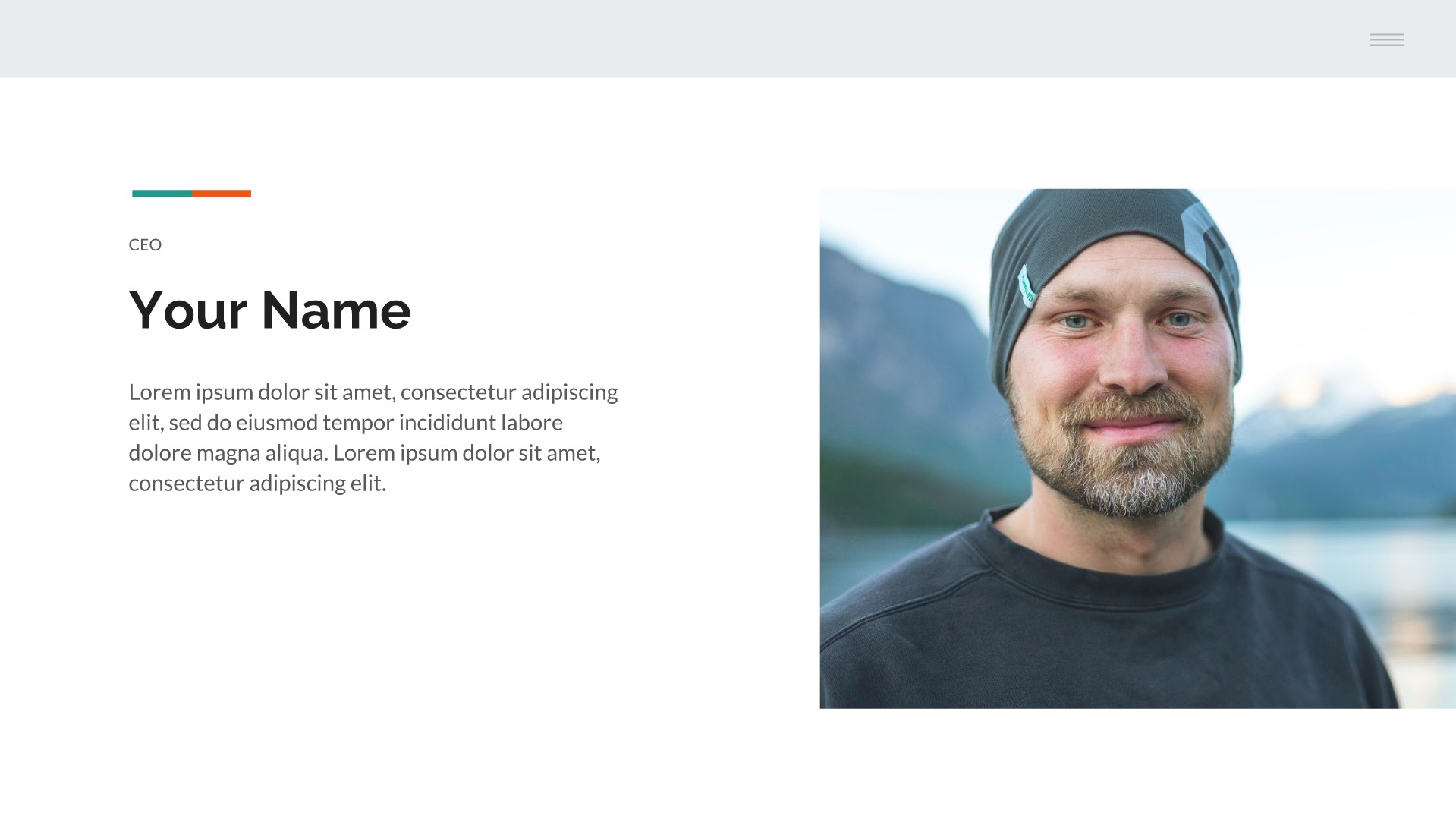 Not forgetting your CTA's…
Don't forget to put CTA's on your company profile. A CTA, or call to action, are those highlighted buttons on a webpage that ask your customers to do something specific – like 'Make an enquiry', 'Get in touch' or 'Contact me'. They are an important but often overlooked part of your on-page marketing. To make CTA's on your company profile click-worthy they need to be clear, simple and easy to see. And while most CTA's are at the end of a page, there is nothing stopping you putting one on the sidebar. You can even have multiple CTA's on a page – so they get maximum attention.
Get your company profile right and it could help you win business, attract new customers and build your reputation in the local market. And if you are not a wordsmith, hire someone who is, or get your marketing agency to pull it together for you.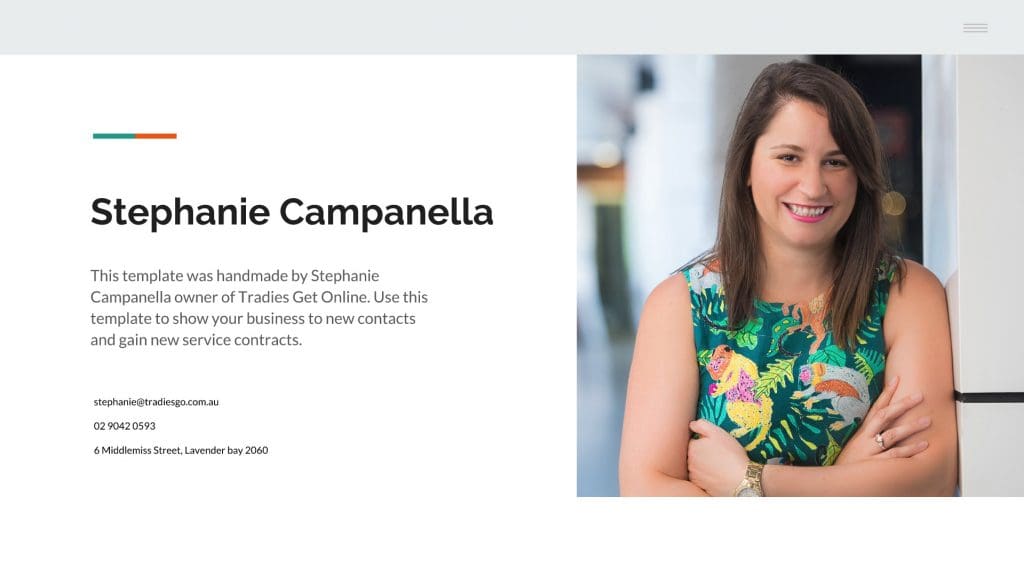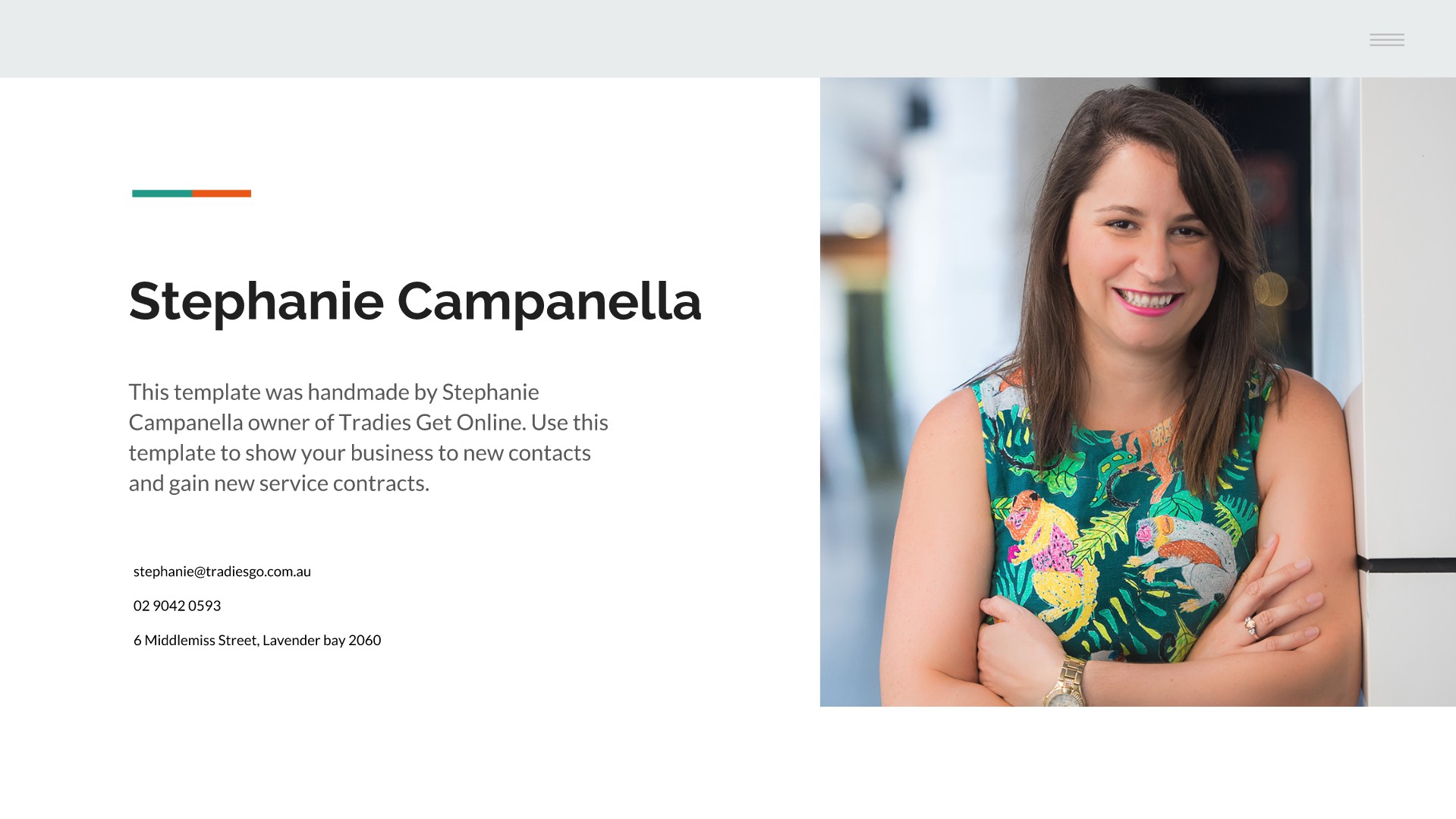 Want to get started on your company profile?
Take ours. Seriously – here's a company profile template. We use Google Slides to create these for our clients. We've stripped it out so all you need to do is fill in your company information.
Go on take it!
×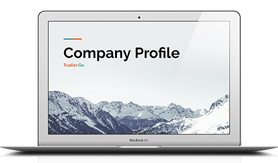 Tell us where to send your Company Profile
Download our Company Profile Template. Edit it – make it your own. Then get out there and win better contracts for higher prices.