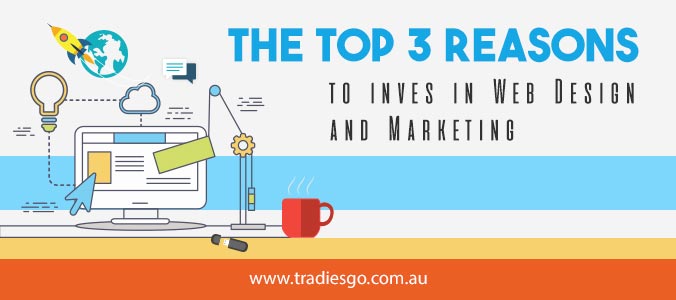 Your online presence will define the future of your business, and you must prioritise your design and marketing choices. Here are three reasons to solidify your image online from the beginning instead of relegating it to the back burner.
First Impressions are the Only Impressions.
You have eight seconds to make your website relevant to a new visitor. People today respond to immediate solutions, and current web tech can customise your site to respond directly to these needs in real-time. Instant solutions are no longer a luxury; they are industry standard!
Everyone Looks Professional.
Thousands of new companies make their way online every single day, and none of them look like the traditional start-up. Because proper web design is within the budget of every business, there is no excuse for anything less. The modern customer will not even register anything less, so low quality is a waste of time.
Web Design and Marketing Saves Money.
Although you may feel the burn upfront, you save money in the long run. Create a design for your brand that lasts for years, market it properly, and you create an online placement that is just as real as a 30 foot sign in front of a brick and mortar store. Unlike TV and radio, online marketing sticks without the high maintenance costs of those traditional mediums.
Please contact us when you are ready to take your web design and marketing to the next level. Our experience and strategy will ensure that you compete with the leaders in your industry.