As a brand new year begins, you are probably wondering about ways to increase your business.
One free listing you can take advantage of is Google Places.
Google is the most widely used search engine, and Google Places is their mapping service.
Basically, google places allows users to easily locate businesses they're looking for within their local area with the click of a button.
Let's say someone in your local area is looking for a Kitchen Rennovator. All this person has to do is type 'kitchen renovations' into Google and they will receive a listing of all of the renovators in their local area. If you have set up Google Places, your renovations will show up in the results, making it easier for customers to find your establishment.
The result? – More customers and more success for your business.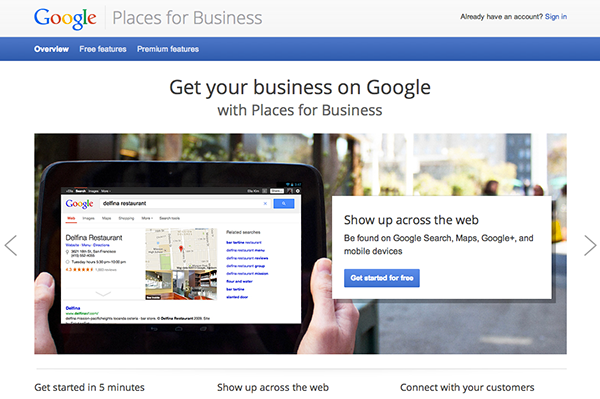 But, how do you set up Google Places for your business?
Follow the below steps:
1. Head to the Google Places website. http://www.google.com.au/business/placesforbusiness/
They'll prompt you to Create a Google Account.

2. Follow Googles easy setup guide. They'll ask for information about your business such as the address of your business, your email address, your website, as well as a description of your establishment.
You will also have the ability to set up categories for your business. Be sure to choose the one best suited to your business.
A word to the wise: When you are creating the description for your business, make sure that you use keywords that what to target. This will help your targeted audience easily locate your business on Google Places.

3. Verify your listing via mail. They'll send you a letter, inside this is a code. Once you've received this log into your Google Places account and apply the code.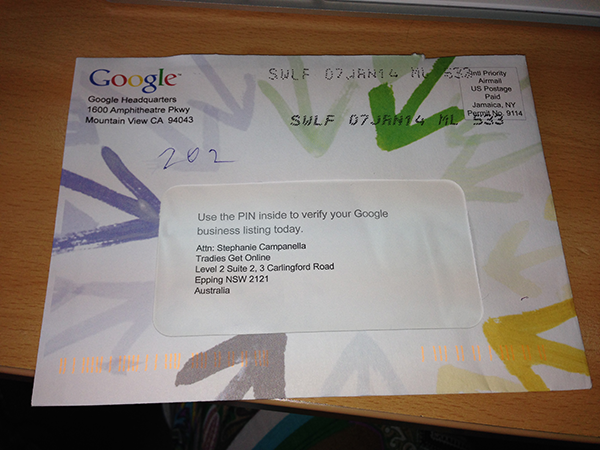 Here's my letter from Google. Easy 🙂
Setting up your Google Places page is super simple, and it can have a large impact on boosting the success of your business. By implementing Google Places, as well as a few other simple tactics, you can easily boost your customer base, maximize your sales and look forward to your most successful year yet!
Once you've setup yours, let us know how it helps your business! We would love to hear about your successes.