Are you looking to grow your Reoccuring Contracts?
I wanted to point out that Linkedin is a great way to build relationsips with Strata Managers and Real Estate Agents. These types of connections grow those reoccuring transactions.
You could also target Golf Course marketing managers, or admin assistants on Linkedin. How?
Firslty, you need a LinkedIn profile.
Then Upload a photo and add some general information. See mine below.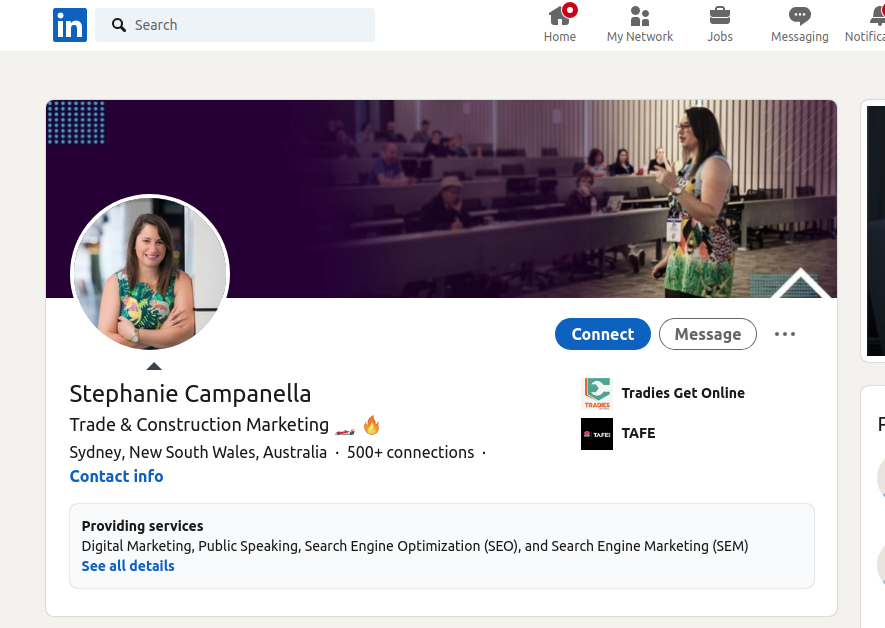 Drop in your business experience. This is where you tell people what you do, again see mine as an example.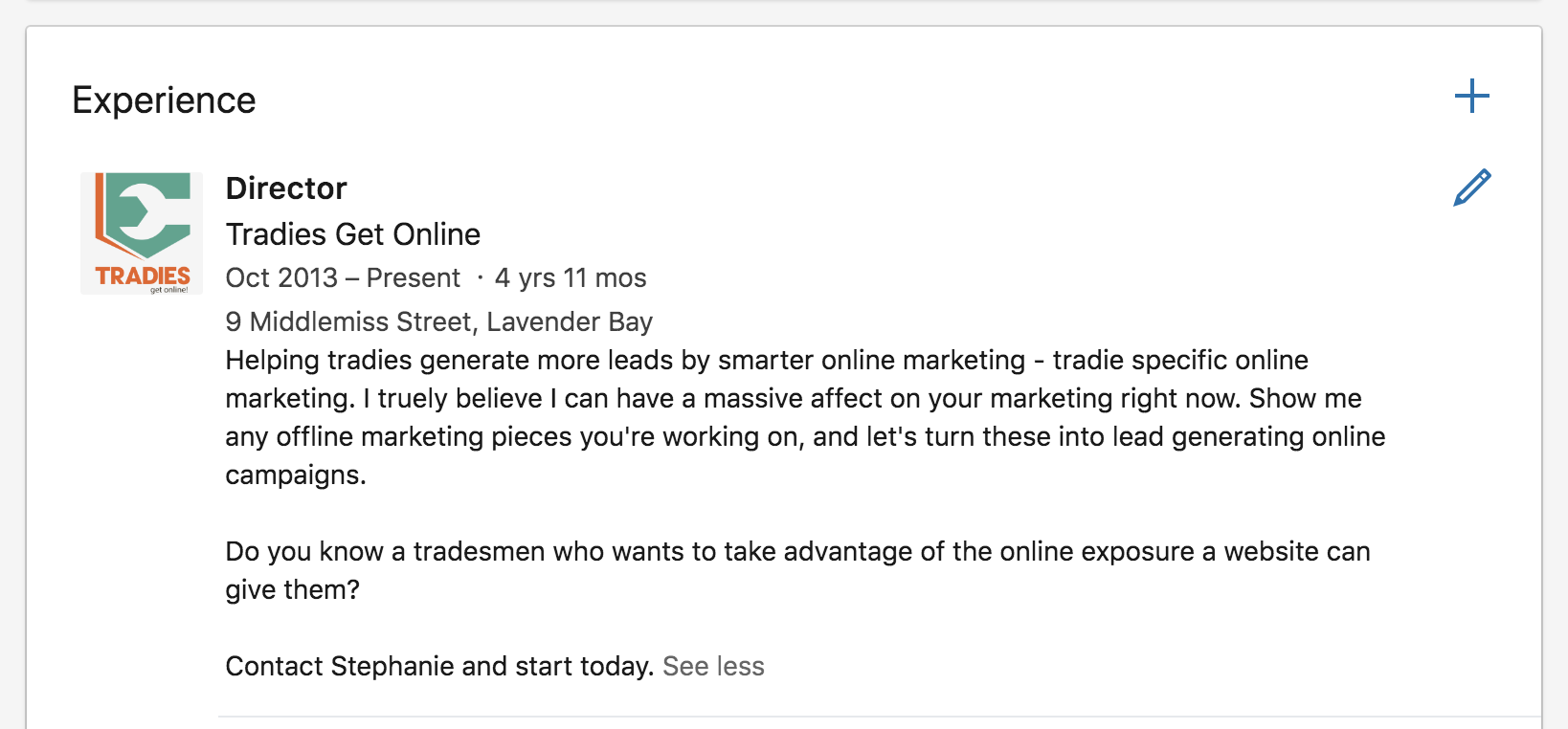 Now, get adding! Everyone you meet – make sure you add them as a connection on LinkedIn. Use the search function in the top of the page and either search by industry or add a persons name.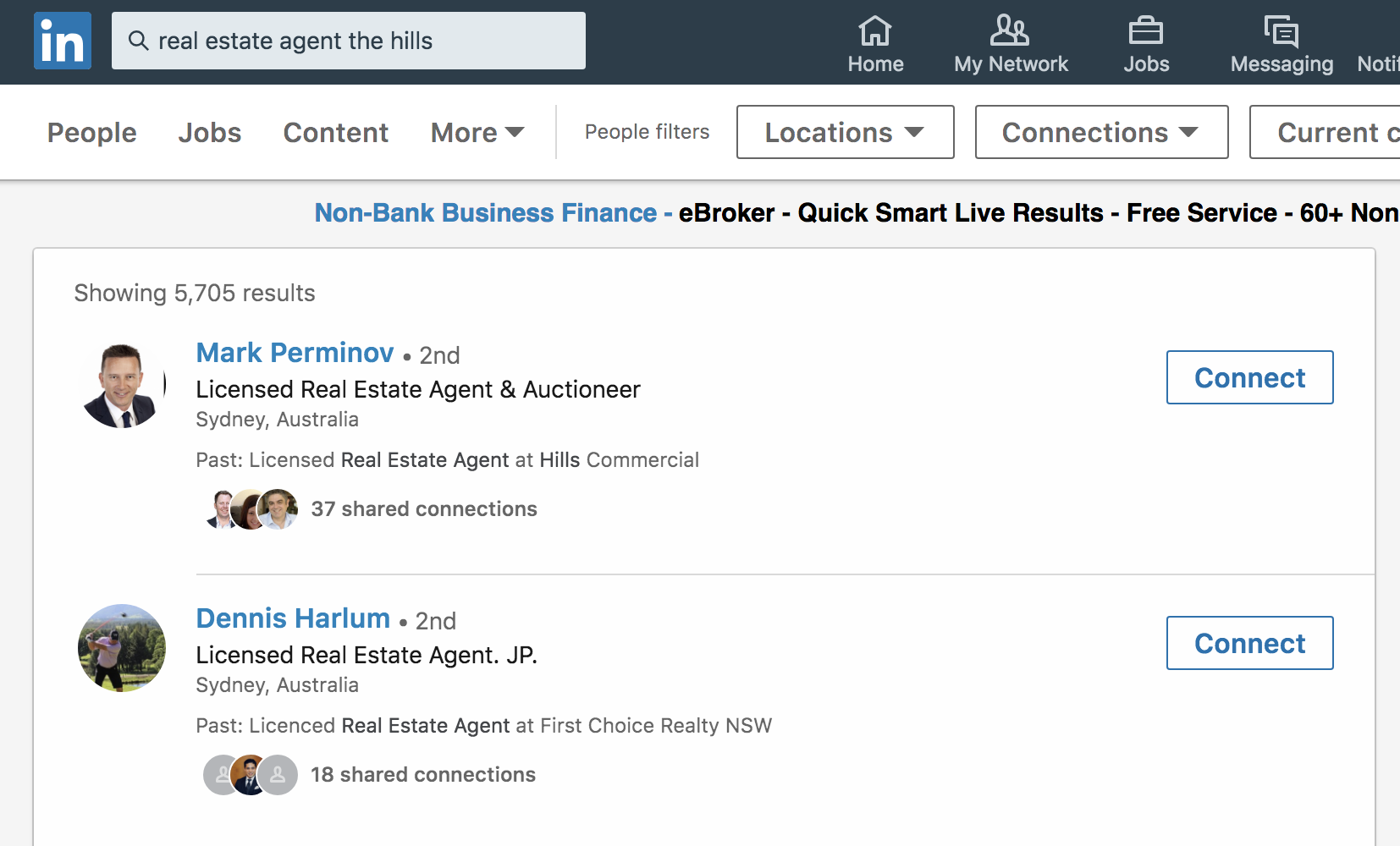 Grab the freebie here: https://www.tradiesgo.com.au/linkedin-freebie