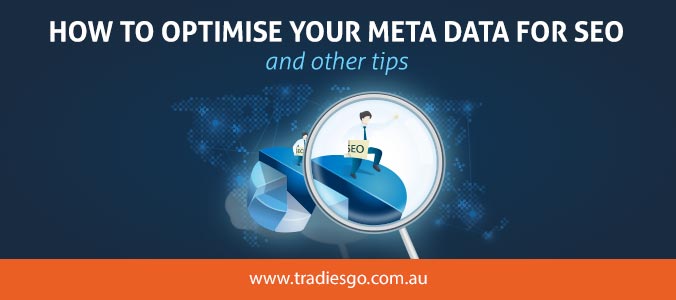 As a website owner, you are always on the lookout for new SEO tips, ways that you can gain an edge over your competition by optimising your website for Google, Yahoo and Bing. Here are three useful search engine optimisation tips to get you going.
Optimise Your Meta Data
Your web page's meta title is the 70-character title of your web page as it appears in Google's search results, and its meta description is the 160-character article snippet that follows it. The default meta title and description are the first 70 characters of your title and the first 160 characters of your article, but you can always change them without affecting your actual title, article, and URL. By including keywords in the meta title that would otherwise not fit into the article title and by writing an eye-catching meta description, you can increase your web-page's page rank and increase click through rates.
Include H3 SubTitle Tags
Including H3 subtitle tags, or even the slightly larger H2 and H1 tags, for your subtitles not only breaks up your paragraphs so that your readers' eyes don't gloss over, it also helps Google understand the flow of your content and what information you are providing your visitors.
Target Your Audience Using Keywords
When researching your keywords, it's not just important to find keywords that have high amounts of monthly searches and low competition. It is equally important to use keywords that accurately target the audience that makes up your customer base. Finding the right keywords can be a hurdle, so keep tweaking the keywords that you use and keep analysing your visitor and conversion data.
For more search engine optimisation help, feel free to contact us.