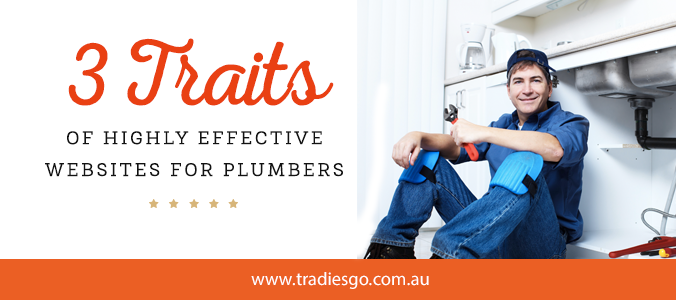 Plumbing businesses have been able to flourish with a well-crafted website and online presence. Businesses that make themselves easily found will find that they are able to bring in thousands of dollars from new jobs through the web. But, for every plumbing company that is able to bring in new business, there are five plumbing companies that are never able to make the jump. Some of the traits of highly effective websites for plumbers include;
Easily Found
Search engine optimisation is a critical component of an effective online marketing strategy. Being listed in Google Places and other online local business listings websites can help to ensure that those that require plumbing services are able to quickly find your business and compare it against competitors.
Simple Services and Pricing Listings
When a customer comes to your website, they will often attempt to understand what type of services they will need and what they can expect to pay for those services. Although you may not be able to list the price of every job type, it is in your best interest to provide simple, ball park estimates or invite them to reach out for a free estimate or consultation.
Online Booking
Making it easy for your customers to book new services is incredibly important for establishing new business. There are many online booking platforms that will allow customers to book their appointments directly on your website, which reduces administrative tasks for your business and encourages customers to book appointments and consultations without all of the typical overhead. .
An effective website for a plumbing business can result in thousands of dollars in new revenue each month. If you would like a new website, or want an old website spruced up to modern standards, please contact us today to schedule your initial consultation. We will walk you through the improvements that should be made and put together a custom plan for your business.