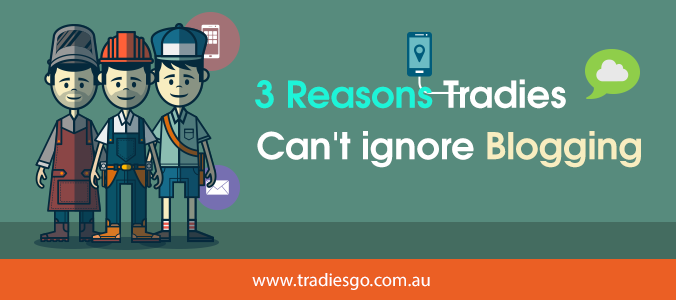 When it comes blogging, tradies can't ignore it. The first thing that might come to mind is "Why bother"? Any business can benefit from blogging the right way, but tradies have a unique opportunity to truly capitalise on the marketing capabilities of great blogs.
1. Other businesses often can't show how they get things done, make before and after images an important part of your work processes.
2. You're going to be in your customers house, they'll want to feel comfortable with you. Creating blog articles introducing the team manager, the team dog.. whatever it might be – it's your job to act human and show people your personality.
3. It's good for Google. It's good for your users. Google loves fresh content and your users are going to be researching for months. Wouldn't it be great if it was an article they read which pressed them to contact you?
Contact us to get help put together your content strategy. Understand that as a tradie, you have the unique opportunity to show off your skills, and the results of your work with blog posts.
Blogging personalises your company to those who are researching for these types of services. Across the board, people who can relate to you will be more likely to select your company for its service. And people can relate to you through your blog. It's not hard to get on the web and drop a few lines every day, every other day, every project or two. Throw up some before and after photos, and a few lines describing the project and you're done. And that little bit of action, on a regular basis, will drive more customers your way.