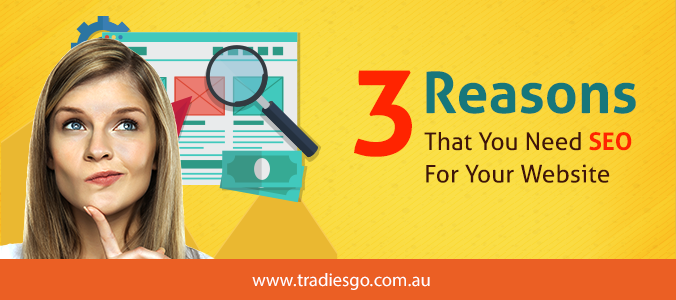 With an ever-increasing amount of competition in every field, customers are turning more and more to the tools of the internet to find businesses and services. In fact, according to a recent study, 85% of searches for products and trades are now happening online!
Which is why it is more crucial than ever for you and your business to have a strong online presence.
Many businesses believe that this is possible without search engine optimisation (SEO), but here are the top three reasons why SEO is imperative if you don't want your website to be lost in the vast sea of online information.
1. Ads are Ineffective
There was once a time when merely paying for advertising space on a webpage, or even on a search engine, was enough to get customers to view your site. Unfortunately, this is no longer true.
Users have learned to disregard online advertisements. If fact, up to 80% of users ignore paid content all together!
2. Search Engines Connect the Internet
For better or for worse, search engines have quickly become a tool we cannot live without. The days of memorising our favorite website's URL are as far gone as remembering all of our friends' telephone numbers.
Now, up to 93% of web experiences begin with the use of a search engine! So if your business is hard to find, few people will ever discover it.
3. The First Page is Essential
The most coveted section of any search engine is its all-important "first page". 75% of users never scroll past the first page of results, and, according to Google, 35% of their users only access the first 3 links!
So if your business is not coming up on the top of the search results, you are losing the biggest share of new customers currently in the market.
So when you're ready to take your business to the next level by having a website that is both attractive for customers and is optimised for search engines, contact us.