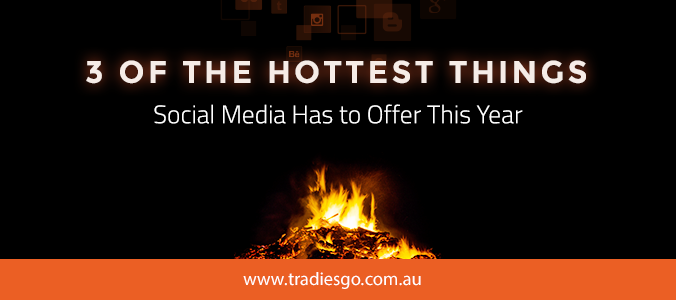 Whether or not businesses are prepared for this, social media has come to play a huge role in digital marketing and every company needs to be taking advantage of its benefits. For businesses who are constantly looking for new ways to expand their reach and bring in new customers, it's a wise idea to be well-researched on all the latest trends. In this post, you will discover three of the hottest things social media has to offer businesses this year.
Video Marketing: Short videos are an excellent way to grab your audience's attention before entertaining them in an educational manner. Videos have become a huge part of social media platforms such as Facebook and this is the perfect opportunity for businesses to jump on. Rather than trying to write a block of content, convert it into a fun video that users will be much more likely to click on.
Social Shopping: This is great news for businesses with e-commerce platforms. There has been a dramatic shift in where customers want to go shopping and spend their money. Social media sites now play a big role in online shopping and businesses can take advantage of the opportunity to put their products or services on sites like Twitter and Pinterest.
Mobile-Friendly Design: This has been an important factor in social media marketing for years, but for the first time ever, mobile devices are the go-to for internet browsing rather than computers. It is time to optimise your social media platform and web design for mobile optimisation.
For more information, please contact us today.