We're Shopify Partners, and We Think You Should Use Them, Too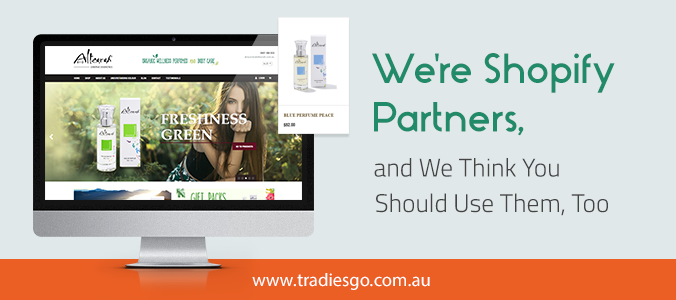 If you are looking to sell items online, you are probably looking for a good ecommerce service that you can use on your website. You might already know that there are a lot of ecommerce services out there that business owners just like you use for their successful businesses, but there is one option that is much better than the rest. There are a few reasons why we're Shopify partners and why we think you should use them, too.
It's Easy to Use
You sell online products — you're not a web developer, and you probably don't have the time or desire to put a lot of work into learning complex codes. Luckily, Shopify is very user-friendly and easy-to-use, so it's a good choice.
It's Secure
Providing your customers with a secure and safe shopping experience is probably one of your top concerns. Luckily, it is easy. Shopify offers a secure platform, and since it's hosted, you don't have to worry about stressing over security concerns on your own server.
It's Fully Customizable
You don't want your online shop to look like everyone else's. The good news is that Shopify is fully customizable, and it makes it really easy for you to make your site look its best.
We are Shopify partners for so many reasons, and we think you should be as well if you are in the market of selling items online. If you would like to find out more about Shopify and what it can do for you, contact us at Tradies Get Online.